Swanalekha is now available in Windows and Mac
Swanalekha, the popular transliteration keyboard for Malayalam is now available in Windows and Mac. This is done by integrating Swanalekha input method into the Keyman typing tool. Developed by Ramesh Kunnappilly. Read more on our detailed blog post.
Grandham Project APIs are up.
Bibliography data project, Grandham got APIs. Any third party developer can use Grandham data using this public APIs. Aboobacker MK did a wonderful job to make the APIs up and running. Documentation on API signatures can be found from project wiki.
Custom datasets feature is available in Theeram.
Theeram, front end to the popular Olam dictionary, now supports loading custom datasets. More details including installation and datasets can be found at developer's website.
Richard Stallman at Kerala Literature Fest 2019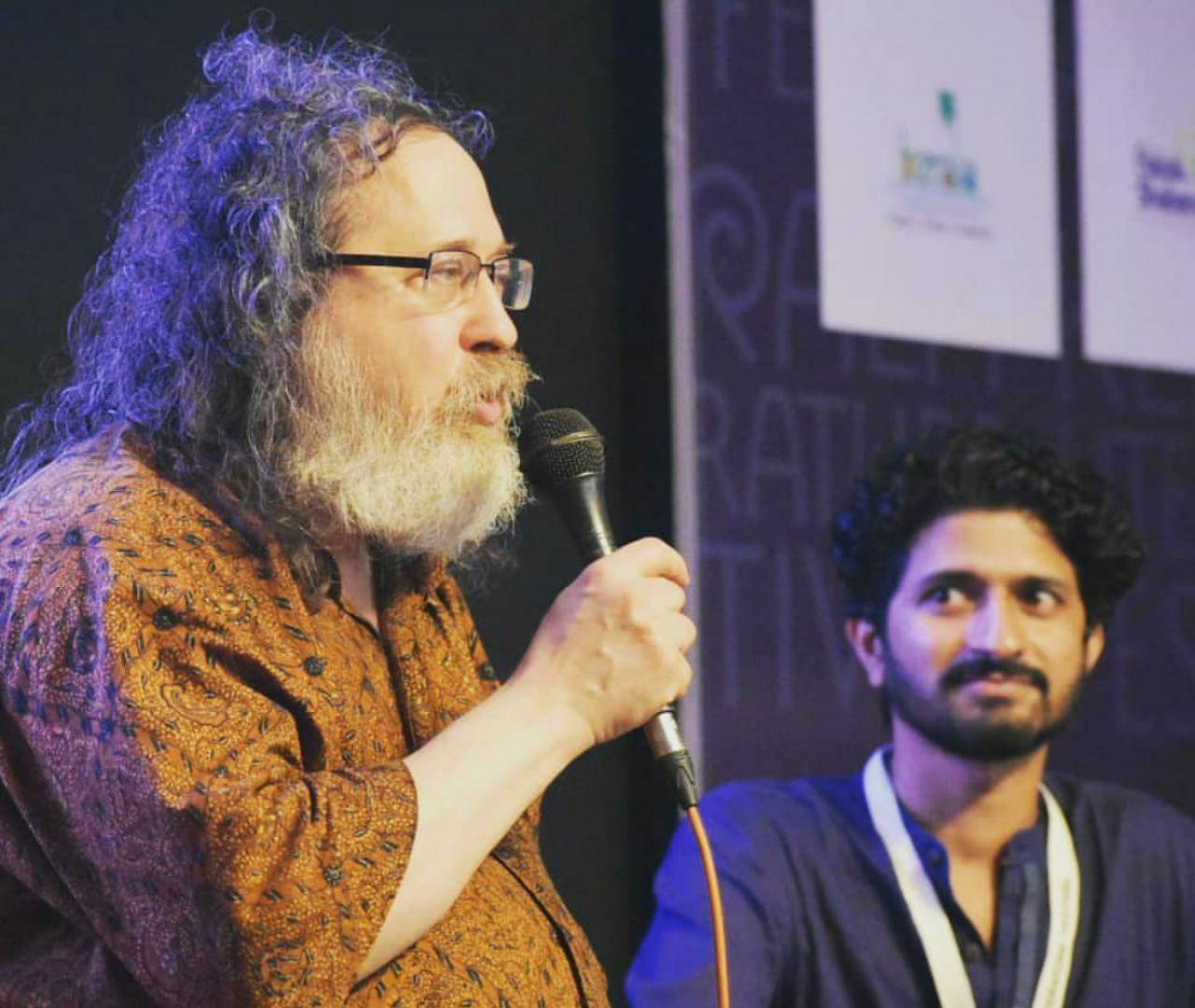 Founder of Free Software Foundation and Gnu Project, Richard Stallman done a talk at Kerala Literature Festial 2019, Kozhikkode. Hrishikesh K.B. (Secratary of SMC) introduced Stallman to the crowd.
Talk on Trolls and Memes at MBIFL 2019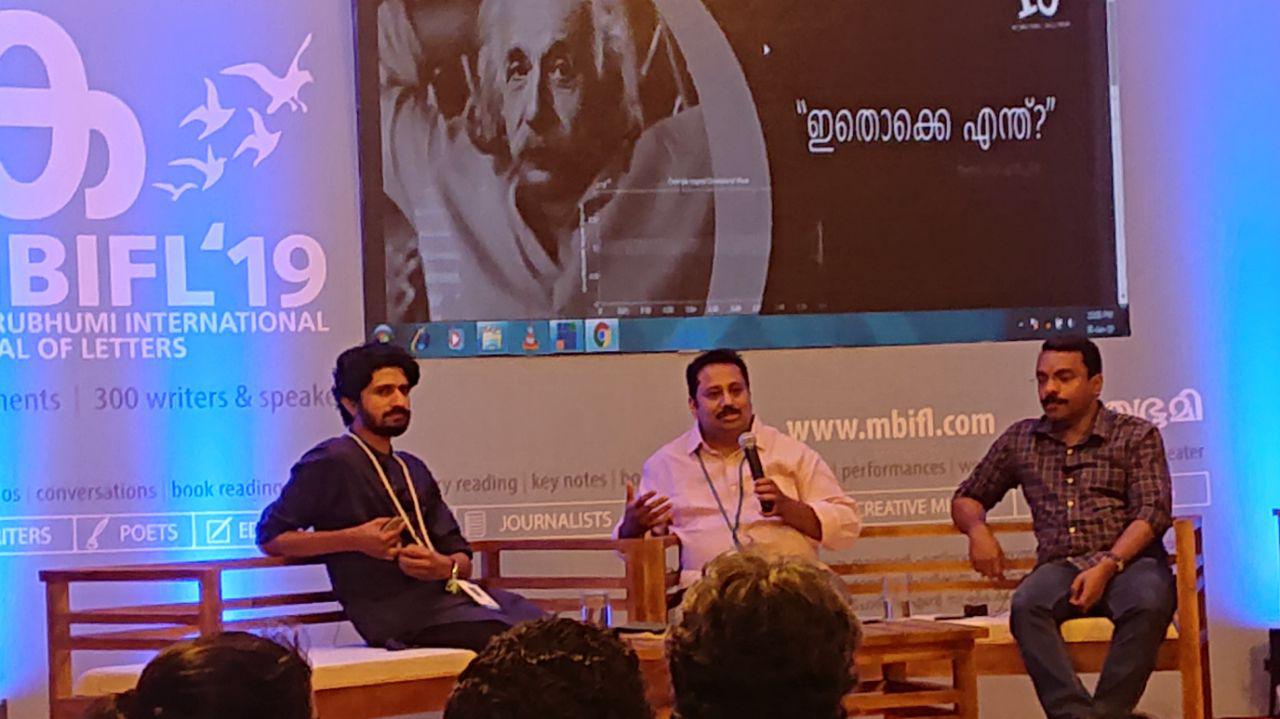 A talk on online trolls and memes, titled ട്രോൾ (Troll): പുതിയകാലത്തിന്‍റെ തുള്ളൽ was conducted as a part of Mathrubhumi International Festival of Letters (MBIFL) 2019. Sebin Jacob (President, SMC) and Hrishikesh K.B. (Secratary, SMC) were the key speakers in this event.
Mastodon got Malayalam filters
Aboobacker MK put his efforts to Malayalam language filter for Popular decentralized social network, Mastodon. Now any Mastodon pod can be accessed in Malayalam.
Hiran got married.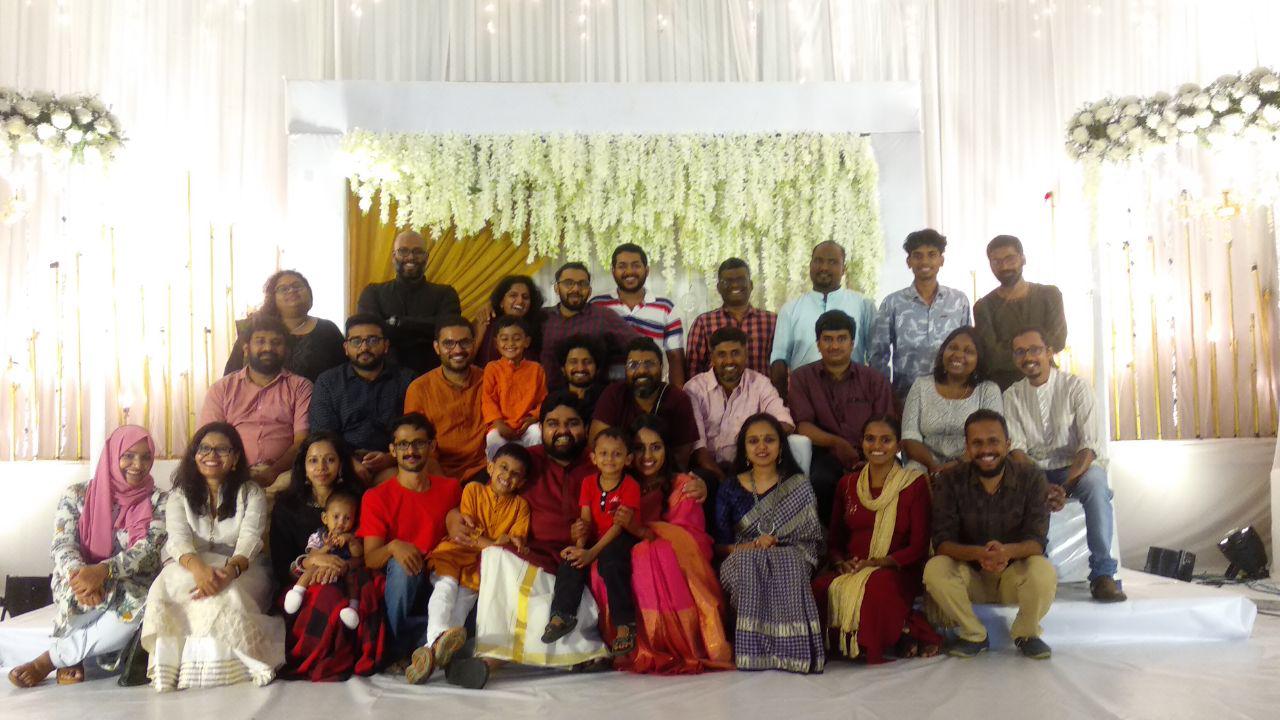 We congratulate Hiran, a long time community member and contributor,  who got married  to Swathi on 28th of Jan. He designed SMC's logo and is playing an active role in SMC community building and evangelizing apart from his technical and aesthetic contributions. He has made significant contributions to our fonts and our aesthetic sense in general.