Markov Chain Based Word Prediction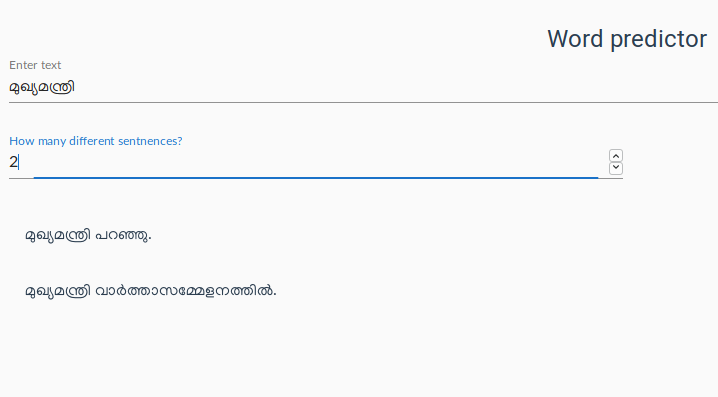 Santhosh Thottingal designed and developed Word prediction generation algorithm  for Malayalam.  A Web interface is up for experiments. The algorithm is based on Markov Chain probability model and uses SMC Malayalam corpus.
Further details can be find from technical documentation and implementation from the source code repository.
Improved Interface for mlmorph Web

Web interface of the Malayalam morphological analyzer  rewamped with vue.js. The web app is now responsive and mobile friendly. Various mlmorph applications like spell checker, NER tool and analyzer can be chosen from the sidebar.
Raghu Malayalam hits new version
After a few bug fixes, Malayalam font Raghu Malayalam hits version 2.2.0. Raghu Malayalam can be downloaded from SMC fonts. Source of Raghu Malayalam is available at SMC Gitlab repo.
Chilanka version 1.400 released
A new version of Chilanka typeface is available now. Version 1.400 is available for download from SMC's font download and preview site smc.org.in/fonts
mlmorph 1.0.6 released.
Python interface for malayalam morphological analyser got an update.  This includes couple of minor bug fixes.
Sruthi - First Indian woman Debian Developer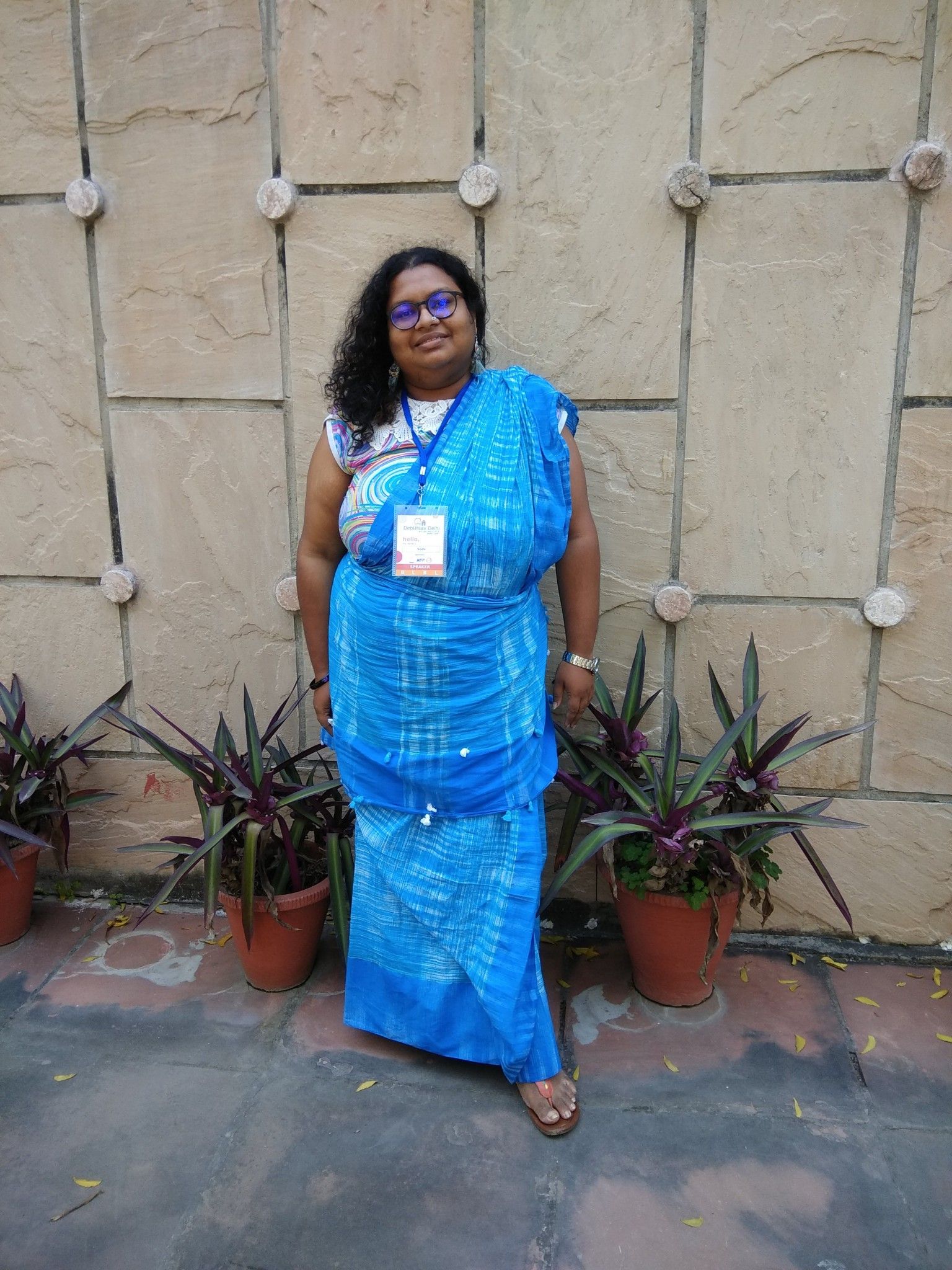 SMC volunteer and Free Software evangelist, Sruthi Chandran become Debian developer. She is the first woman who achieved the same. Her gpg key was included in debian-keyring package. Now  packages signed with her gpg key will be accepted into Debian archive.