Govt. Stepped Back on 118A
Malayalam OCR
Santhosh Thottingal optimized OCR for Malayalam and released for public use. There were many attempts to build Malayalam OCR. Akshara OCR from SMC by Praveen Areembrathodiyil, Nayana by CDAC, Pottan OCR by Harish are few among them.
This Privacy aware web browser based OCR can be used to recognize, spellcheck and edit English and Malayalam content. Images won't leave users' browser since the recognition is done in browser and does not use any remote servers.
KDE Localization
KDE Network is a program to spread KDE products and increase community participation. A pilot program is being conducted in Kerala Community.
KDE Malayalam community is working on KDE Plasma workspace localization as part of KDE Network Malayalam localization targets.
Contributions is done using translation portal. KDE Malayalam Telegram group is used for community discussions.
Fixed ya, ra, va Sign Rendering Bugs
Santhosh Thottingal fixed bugs in rendering signs ya, ra, va. This fix is available in latest versions of Manjari, Gayathri and Chilanka. Read more about this fix here.
Navaneeth K. N won NASSCOM Emerge50 Award
Lightwing, a startup lead by Navaneeth K. N won NASSCOM Emerge50 award 2020 under emerging start-ups category.
Navaneeth K. N is the architect behind widely used transliteration keyboard Varnam.
OpenStreetMap Activities
Activities by OpenStreepMaps Kerala Community
Virtual Mappy Hours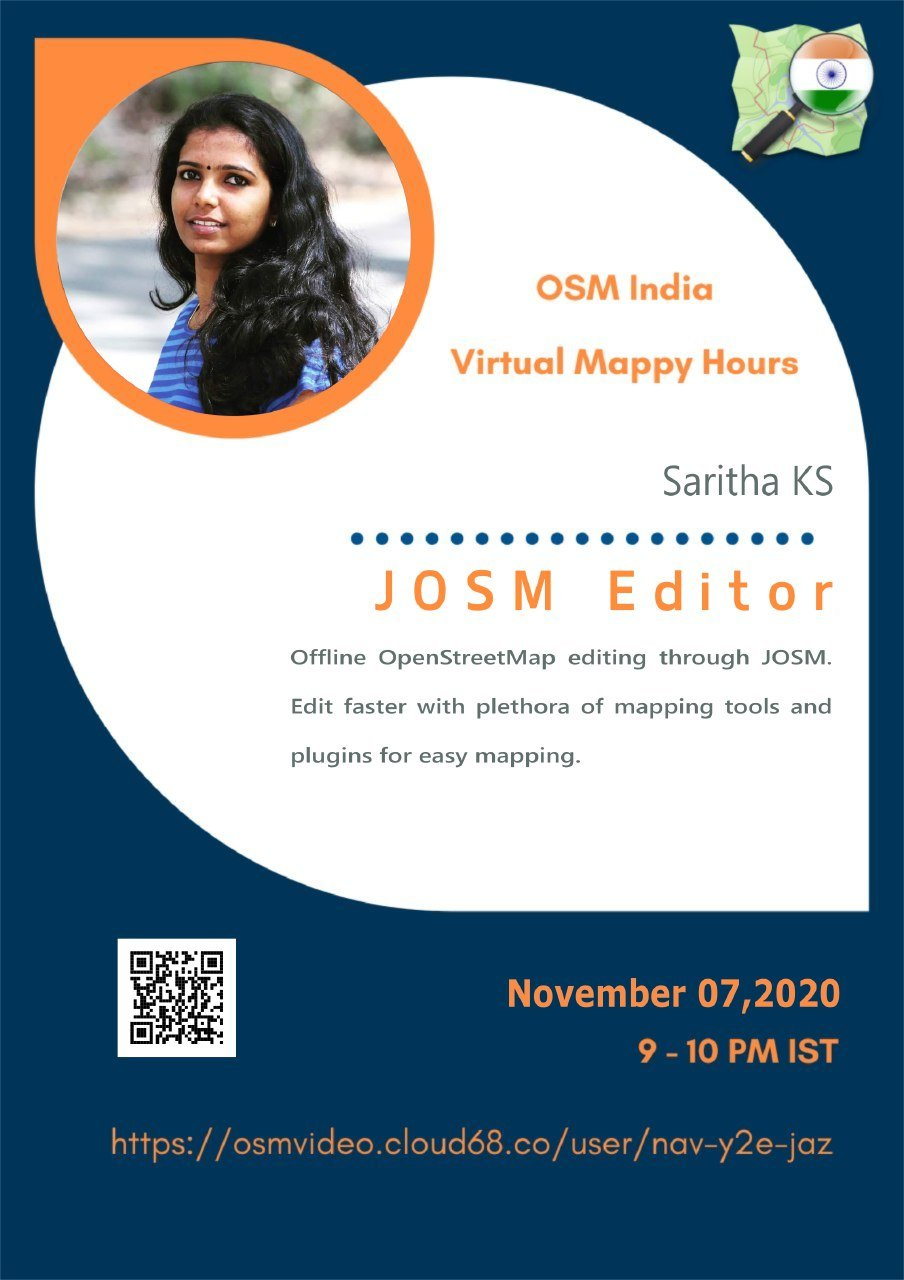 OpenStreepMaps India conducted virtual mappy hours on 7th November 2020. OSM Kerala volunteer, Saritha KS presentied a session on "Mapping easily with JOSM editor".
LSG Wikidata Project Announced
LSG data project commenced. The project aims to track the Local self governance institutions in Kerala (Q17069989). This task is a co-ordinated effort of Wikimedians of Kerala User Group and OpenDataKerala.
Celebrated GIS Day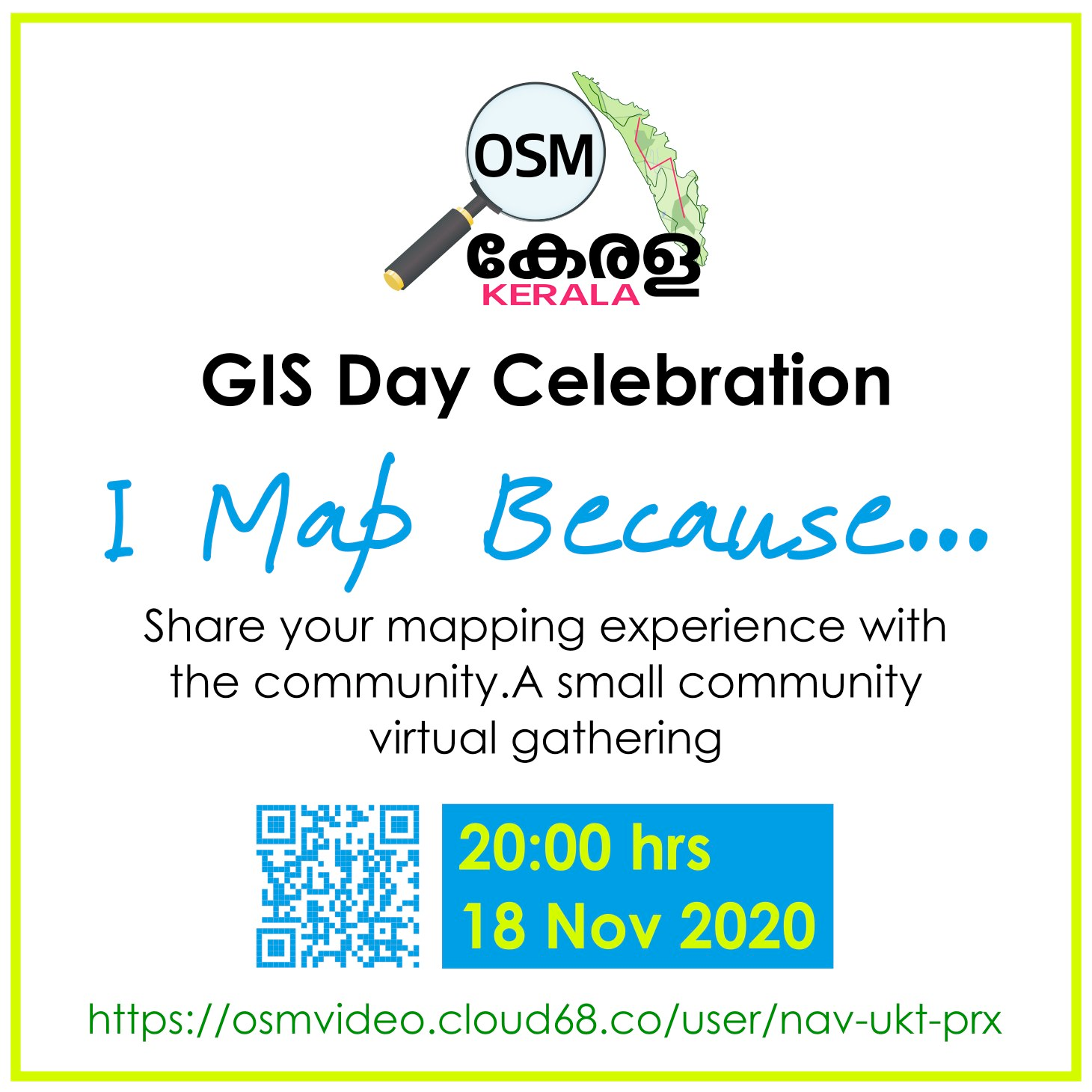 OSM Kerala celebrated GIS day on 18th November 2020. A virtual community meetup was also conducted.
As part of OSM GeoWeek, OSM Kerala community community conducted OSM data quiz.
Ecosystem News
Happenings around Free Software, Malayalam and digital commons, which may not be direct contributions from SMC volunteers.
Freedom Matters
Swecha , Free Software community  from Andhra Pradesh & Telangana, recently released Freedom Matters - a fortnightly magazine. The magazine covers technology, politics and issues related to free software and in general.