Malayalam English Machine Translation System
Santhosh Thottingal released an experimental English-Malayalam translation tool. The system uses OPUS MT language models along with HuggingFace transformers.
What is A Good Input Method?
Santhosh Thottingal wrote a comprehensive analysis and comparison of input methods available for Malayalam.
Improving Malayalam Handwriting Recognition
Santhosh Thottingal worked to improve Malayalam handwriting recognition tool.
In this version, Santhosh migrated to Procrustes Analysis based Malayalam handwriting recognition. More details are available in his blog post.
Quantitative Analysis of the Morphological Complexity of Malayalam Language
Kavya Manohar presented a paper on Quantitative Analysis of the Morphological Complexity of Malayalam Language at 23rd International Conference on Text, Speech and Dialogue: TSD 2020, Brno, Czech Republic, September 8–11 2020. The analysis is performed on the Malayalam Wikipedia  text corpus maintained by  SMC. The results include a comparison of Malayalam morphological complexity with other Indian and foreign languages. A detailed analysis of the paper is published in SMC blog.
Accessible-Coconut: Distro with great accessible tools.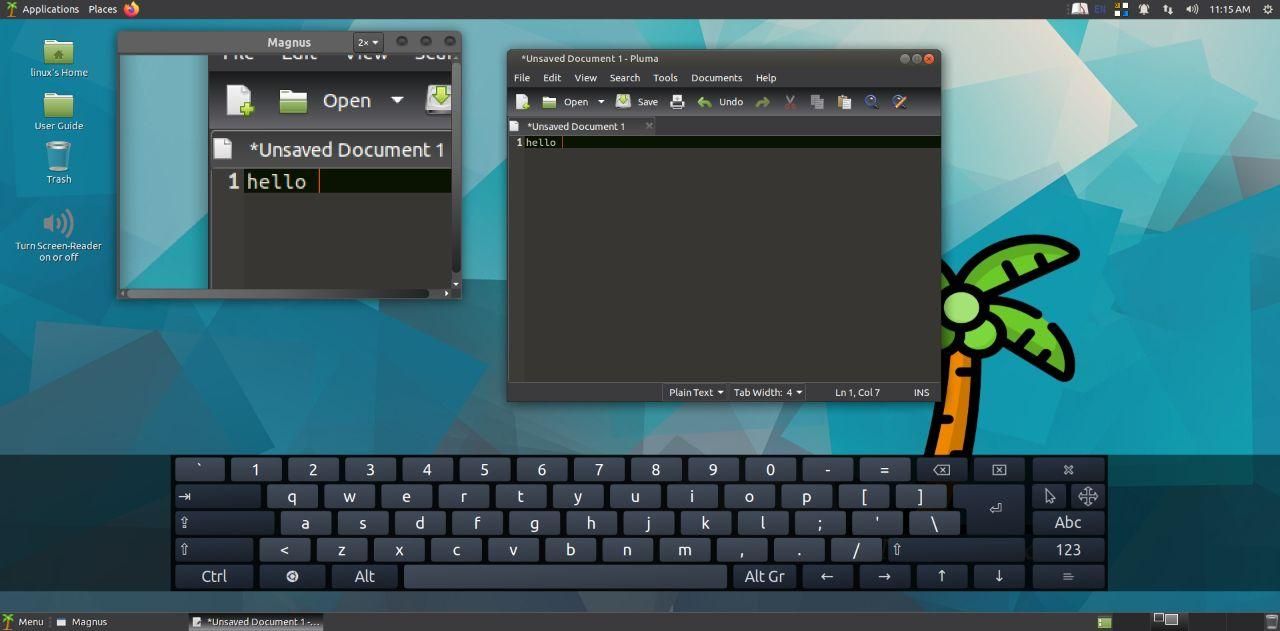 Nalin, with Sathyan released Accessible-Coconut(AC) - A Gnu/Linux OS distribution.
Accessible-Coconut (AC) is a Ubuntu flavored distribution, bundled with accessibility tools required for people with special needs.
Unlike other generic Linux distributions, Accessible coconut have six key input  for Braille input, Games, talk-back, screen reader and other applications with accessibility and community support, pre-installed.
As accessibility in software systems are not mainstream, People with special needs always have to figure tools out of the box. Accessible-Coconut is trying to help them by bundling everything together.
Sathyan, Accessible Coconut
You can support this project by recommending, helping to install Accessible Coconut, and obviously by recommending on DistroWatch.
iNaturalist Localization
iNaturalist is an online community to map and share biodiversity observations. Kerala Biodiversity Monitor Network recently started coordinating Malayalam and Tamil translations of the iNaturalist website and mobile app. You can contribute to App and Website localization.
OpenStreetMap Activities
1,00,000 KMs of Roads of Kerala Mapped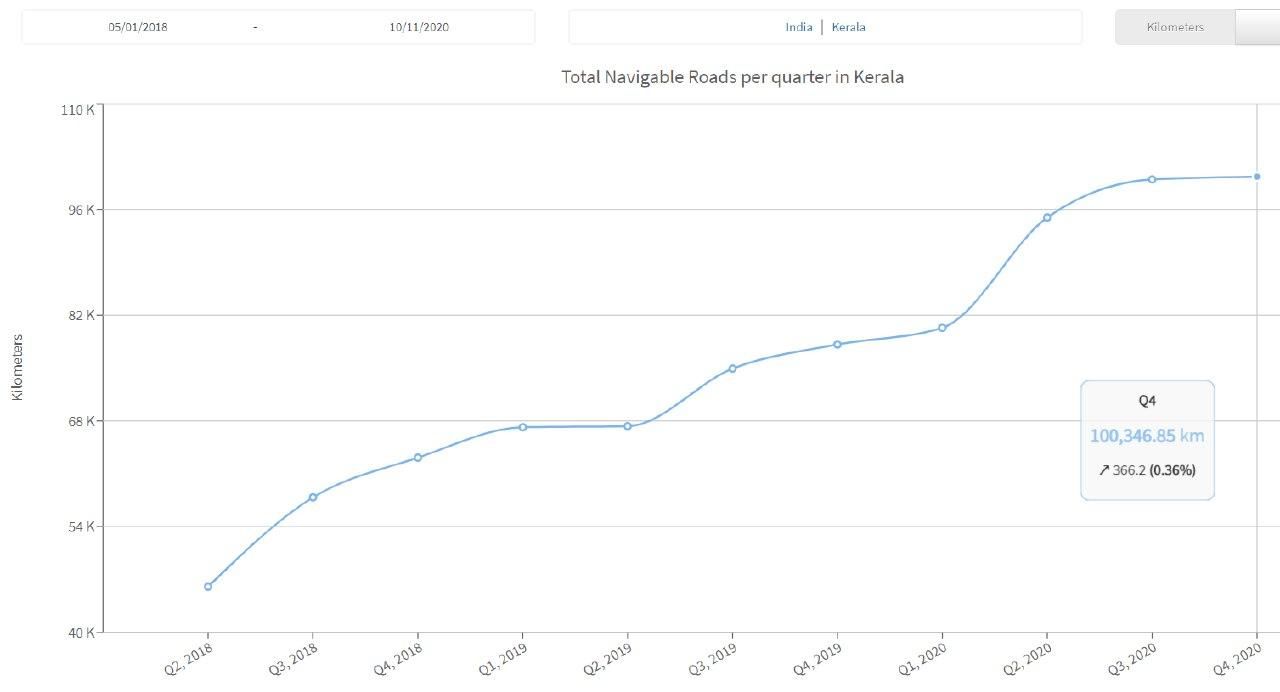 As of September 2020, 1,00,000 KM of Kerala roads are mapped in OpenStreetMap. Users will be directly benefited for navigation.
QikPik Neighbourhood Mapping Party
OSM India and QikPik conducted an online Neighbourhood Mapping Party on 26th and 27th of September 2020.
Pinch & Zoom Feature in Maps of Kerala LSGs in Malayalam Wikipedia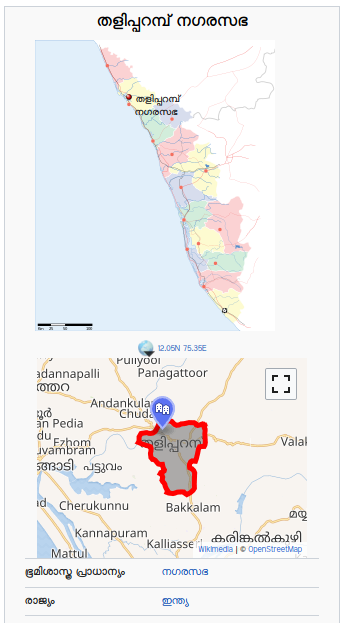 Maps of Kerala LSGs in Malayalam Wikipedia now have pinch and zoom features. Users can avail this feature by clicking on the zoom button in the short map of the LSG in the article info-box.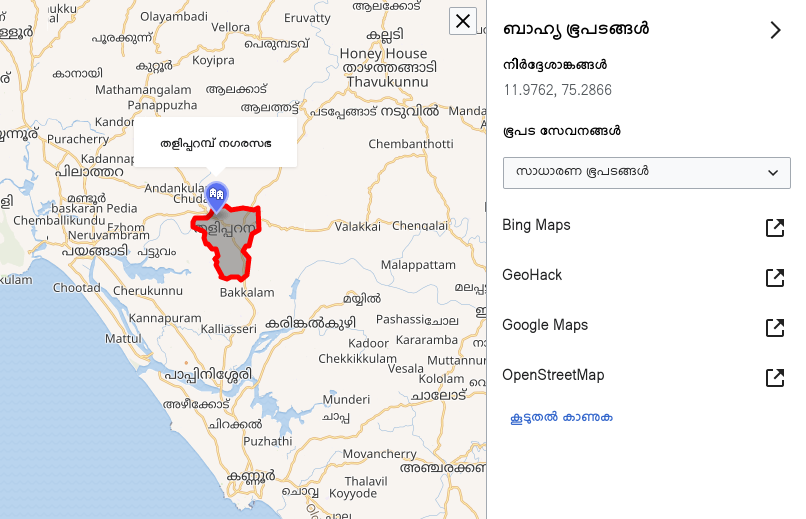 Mapathon Keralam and OpenStreetMap Community Collaboration
OSM India Community has sent an open letter to Kerala IT Mission Director, on 14 September 2020 in the context of following OSM guidelines and recognizing community efforts in the on-going Mapathon Keralam Project.
SMC in News
Follow up on IGLMS Mandating Aadhaar
The statement we sent to Kerala Government on mandatory Aadhaar requirement in ILGMS portal got quoted in a The Hindu report following the project state wide rollout.
Ecosytem News
Documenting happenings around Free Software, Malayalam and digital commons, which may or may not be directly from SMC volunteers.
CODD-K Future Of Knowledge
Collective for Open Data Distribution-Keralam (CODD-K), a group of technologists, academicians, students, and the public advocating for open data, released lecture series discussing how organization of data into structured data formats would profoundly influence human existence and endeavor in the 21st century.