Santhosh Thottingal wins the President's Maharshi Badrayan Vyas Samman for 2019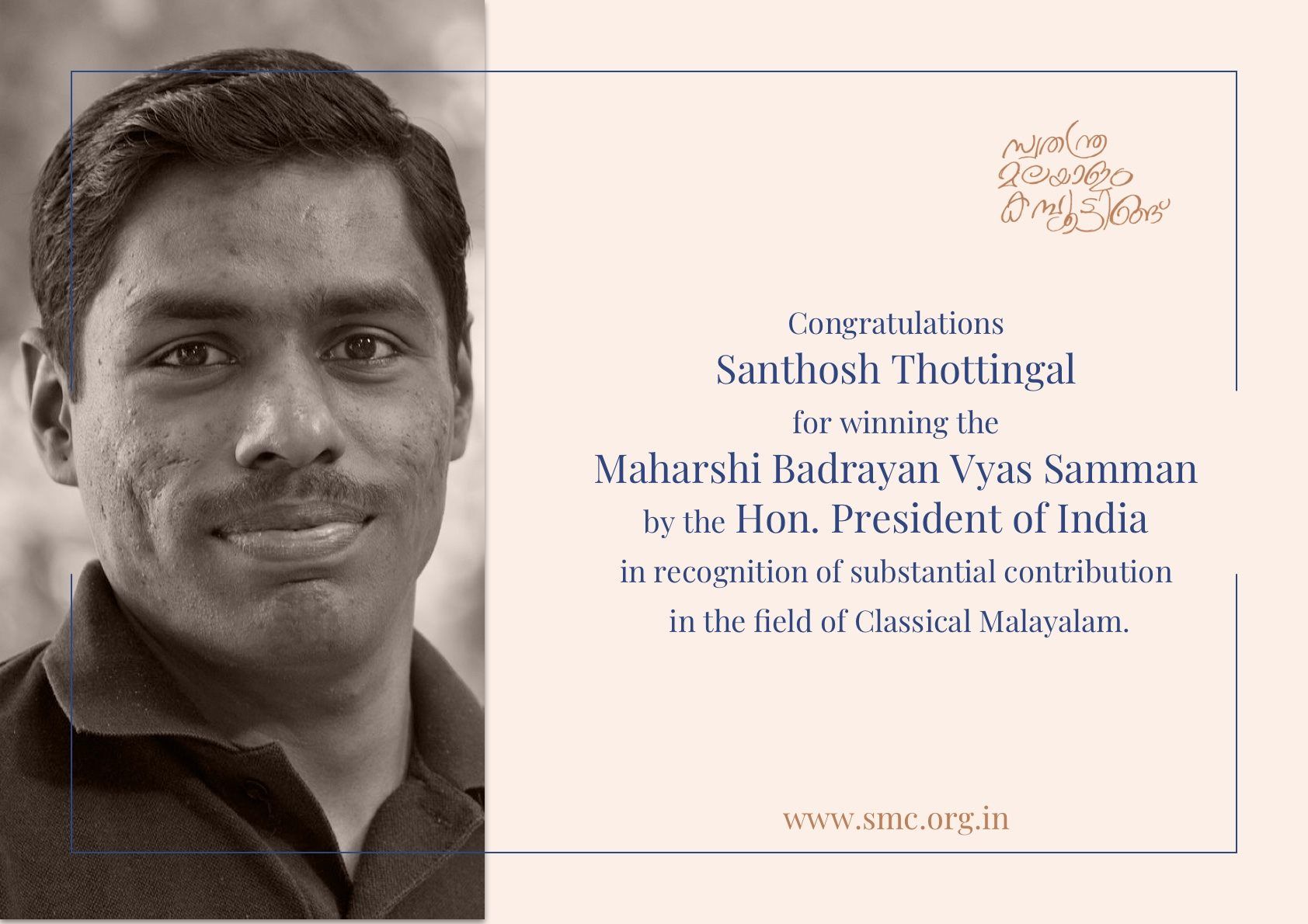 Santhosh Thottingal has been honoured with President's Maharshi Badrayan Vyas Samman for 2019. The Presidential awards substantial contributions to classical languages including Malayalam. Dr. R. Rajeev of ICFOSS was also honoured with the same.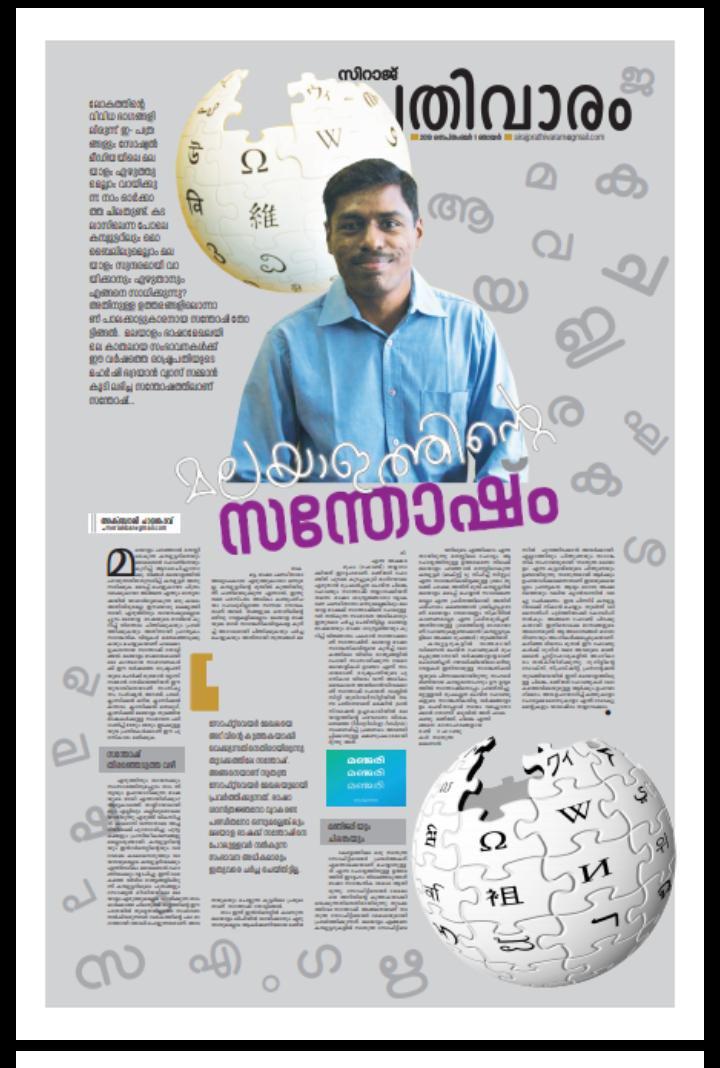 Santhosh is one of the most active contributors of Swathanthra Malayalam  Computing. He has designed and released several algorithms and tools  that serve computing needs in many Indian languages including Malayalam.  He heads the maintenance of a dozen or so of the popular Malayalam  fonts.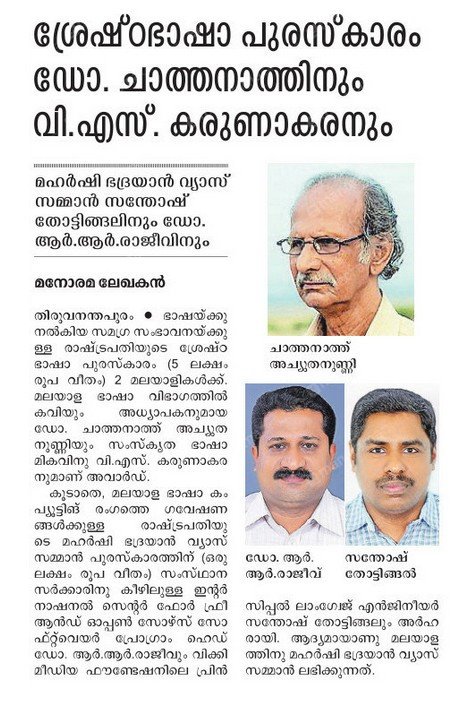 On this occation, media outlets including The Hindu, Times of India, India Times, Mathrubhumi, Asianet, Siraj and others featured his works.
Manjari, Gayathri and Chilanka available at Google Fonts

Popular SMC fonts  - Manjari, Gayathri and Chilanka are now available on Google Fonts. Google Fonts is a font directory that enables the use of fonts in websites, Google Drive and Android Apps.
Malayalam Morphology Analyzer at Machine Translation Summit 2019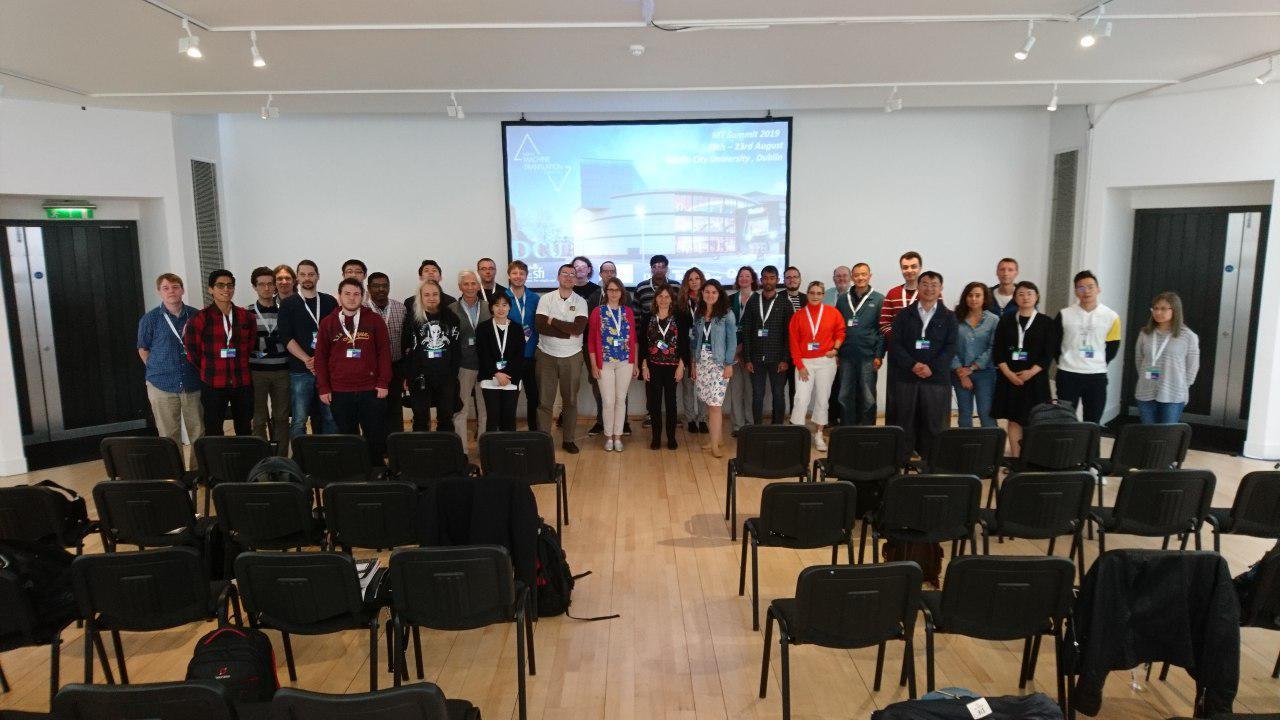 Santhosh Thottingal presented a paper on Malayalam Morphology Analyzer - mlmorph at 2nd Workshop on Technologies for Machine Translation of Low Resource Languages Dublin, Ireland.
SMC Signs the #KeepItOn Joint Open Letter for Jammu and Kashmir
SMC, along with several International civil society organizations signed in  #KeepItOn -  Joint open letter by AccessNow to call on the Government of India to keep Internet open and secure in Jammu and Kashmir.
KDE Apps Latest Version available in Malayalam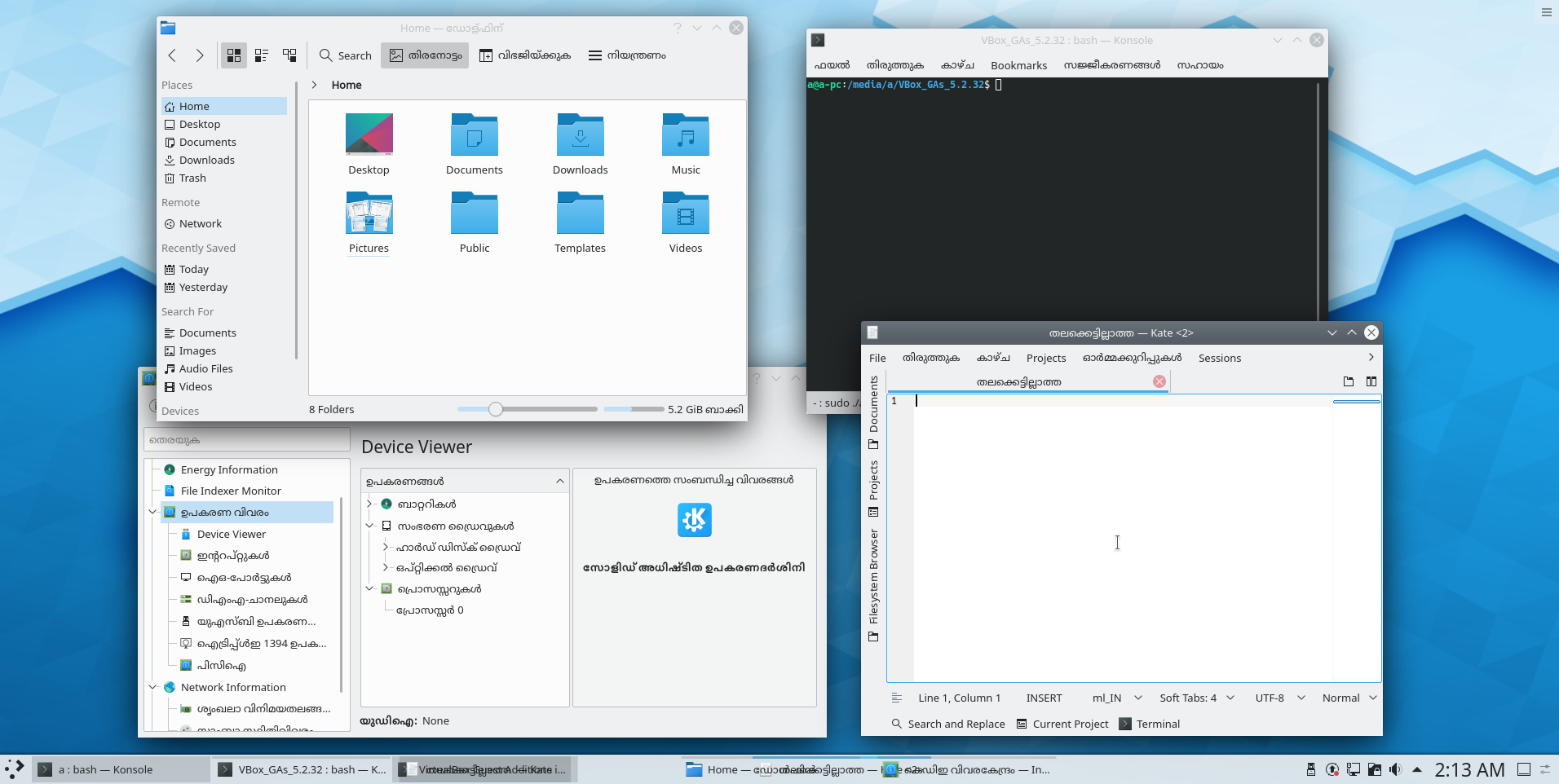 Latest KDE Apps - 19.08 released with Malayalam localizations. SMC volunteers including Subin Siby, Athul Raj, Neenu Chacko, Sreeram Venkitesh, Anoop MS, Kiran Johns, Abraham Raji, Mujeeb Rahman K, Aditya R. Pai, Lakshmi Sunil, Athira K and Anish Sheela contributed to make it happen.
You can join us localizing KDE and join discussions to make KDE vibrant.
In news
Janayugam  Malayalam Magazine moves to Scribus and comprehensive ligature font.