New Web Interface for mlmorph Spellchecker!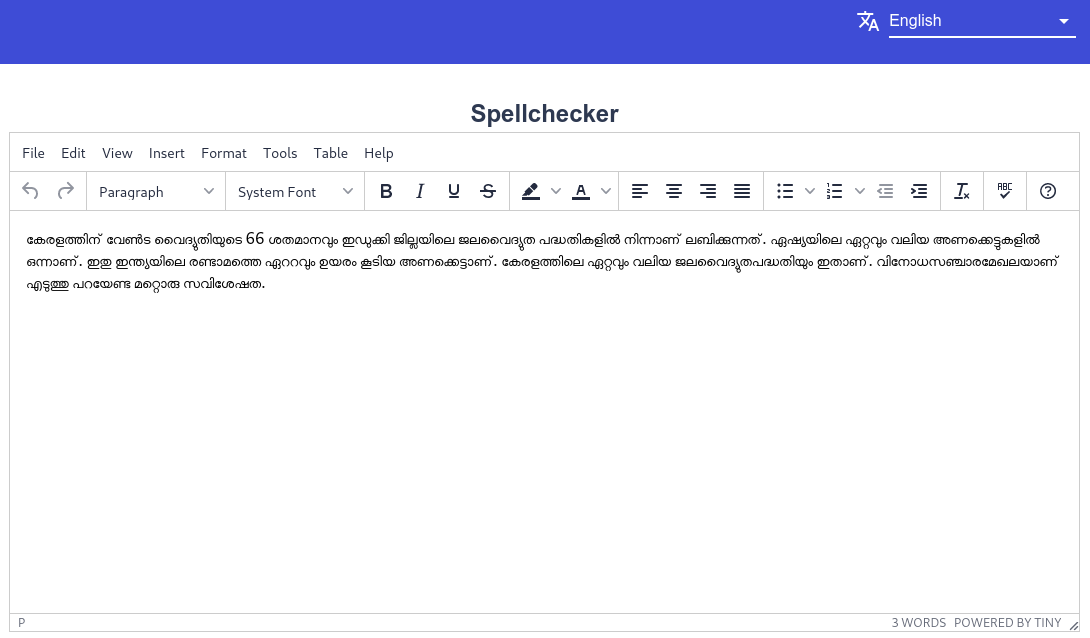 An updated web interface is now available for Malayalam Morphological Analyzer based Spellchecker. The web interface also features a rich text web editor with some Malayalam fonts preloaded. The source code is available at SMC GitLab repo.
SMC and Indic Project Joins Global Encryption Coalition
The Global Encryption Coalition is an international society which promotes and defends encryption in key countries and multilateral gatherings where it is under threat. SMC and Indic Project are now members of  Global Encryption Coalition. To know more about visit https://www.globalencryption.org/.
Joint Statement : Kerala Govt Must Withdraw Compulsory Aadhaar for State Govt Jobs
SMC along with Rethink Aadhaar, Internet Freedom Foundation and Article 21 issued a joint statement asking Kerala Govt to withdraw a recent order mandating compulsory Aadhaar verification for all new applicants and recent appointees to state government jobs. The full statement can be read here.