KDE Malayalam Localization moves to Weblate
A new website is launched for Malayalam localization for the popular Gnu/Linux desktop project KDE. Based on Weblate, the website is available at https://kde.smc.org.in/.  Contributors can use email, Google or Github account to start contributing into KDE localizations. Further instructions and priority lists are available at SMC Wiki.
Grafematik Conference Proceedings with paper by SMC released
Last year, Santhosh Thottingal and Kavya Manohar presented a paper titled Malayalam Orthographic Reforms - Impact on Language and Popular Culture at the Grafematik conference, Brest, France. Published by Fluxus Editions, the proceedings of the conference are now available as a book titled Grapholinguistics and Its Applications. The book can be read or downloaded at http://www.fluxus-editions.fr/gla1.php. The paper by Santhosh and Kavya is available at http://www.fluxus-editions.fr/gla1-mano.php.
Malayalam computing efforts featured on Bhashaposhini Magazine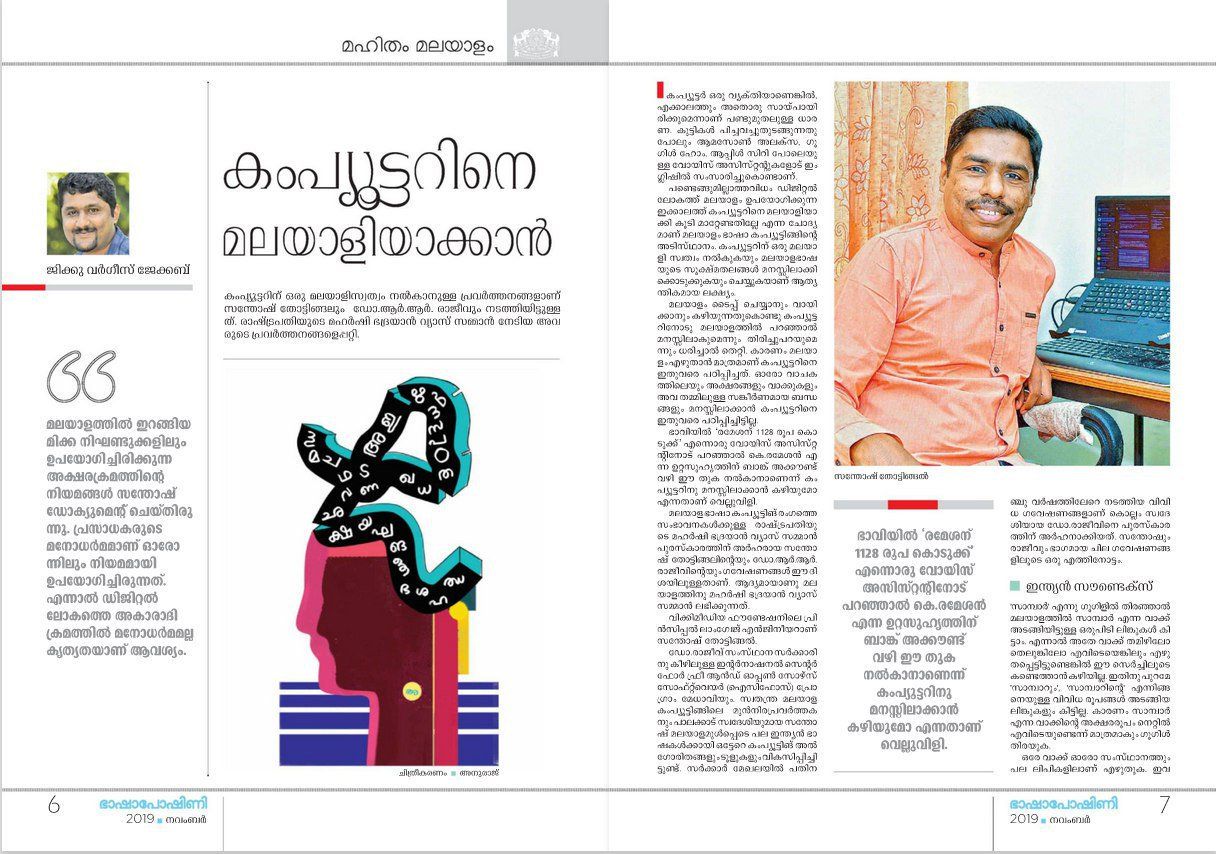 Bhashaposhini Malayalam magazine featured Malayalam computing. Santhosh Thottingal and his efforts were documented in detail including morphological analyser, spelllcheker, speech corpora. Dr. Rajeev RR and his efforts were also featured.
MSC featured in newspaper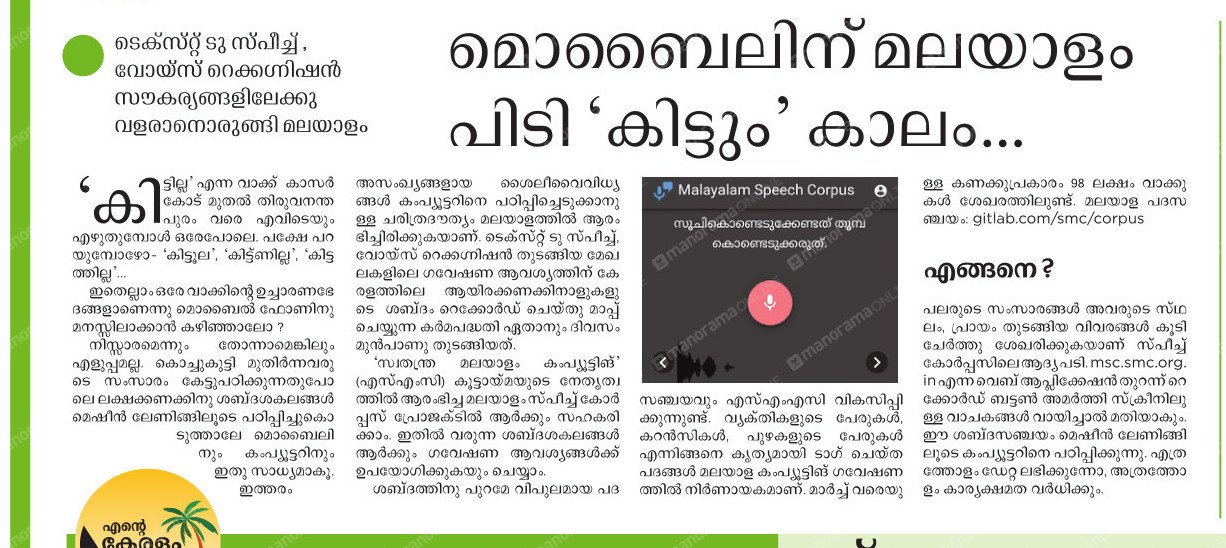 Malayalam Speech Corpora got featured on Malayala Manorama Daily. This encouraged many to contribute their speech to public domain.
Workshop on Administrative Language and Malayalam Computing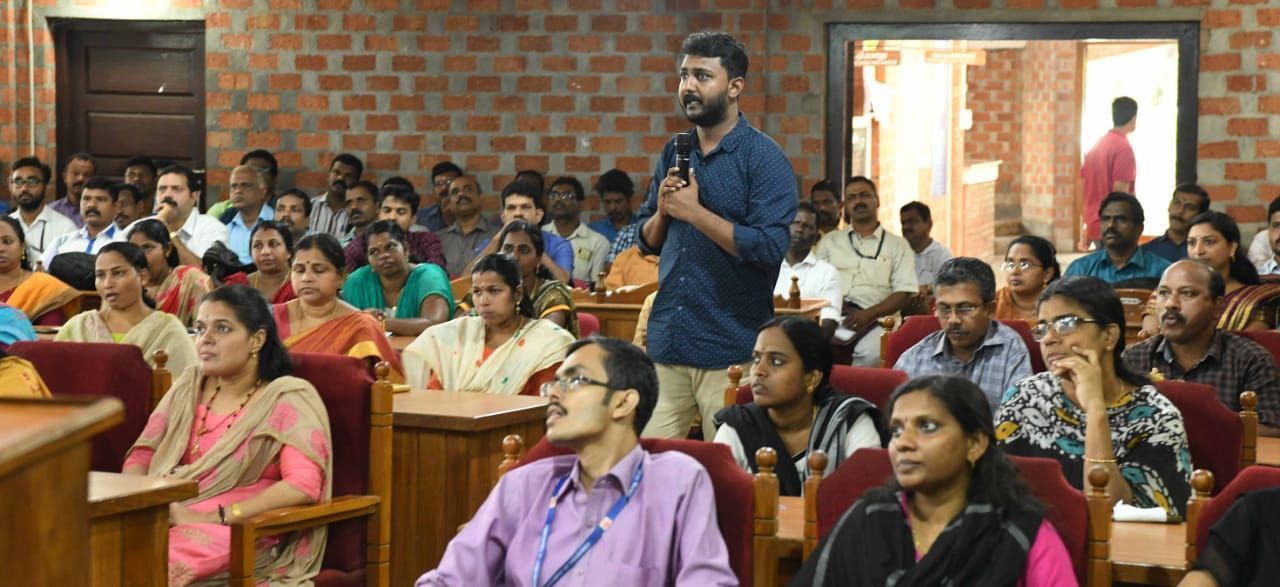 Alappuzha district Panchayat along with Public relations department and National Informatics Center conducted a workshop on Administrative Language and Malayalam Computing. The event was inaguarated by District Collector, Smt. Dr. Adeela Abdulla IAS. Mr. Shahul Hameed lead the Workshop.  
Events
FSCI Meetup Thrissur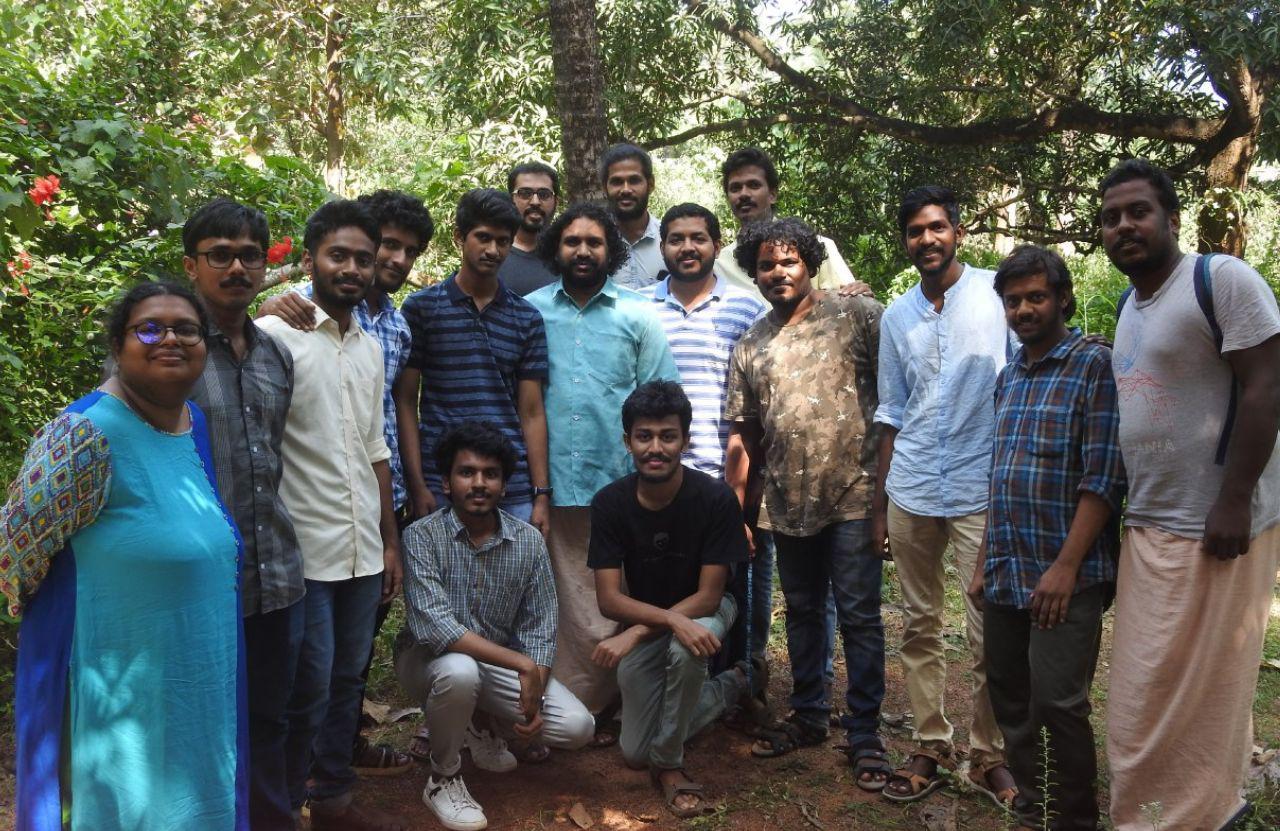 Free Software Community of India (FSCI) conducted a meetup on 24th November at Thrissur. Discussions on future activities and policies were conducted. The minutes of the meetup is available at Loomio.
Introduction to Malayalam Computing at KMWC Kannore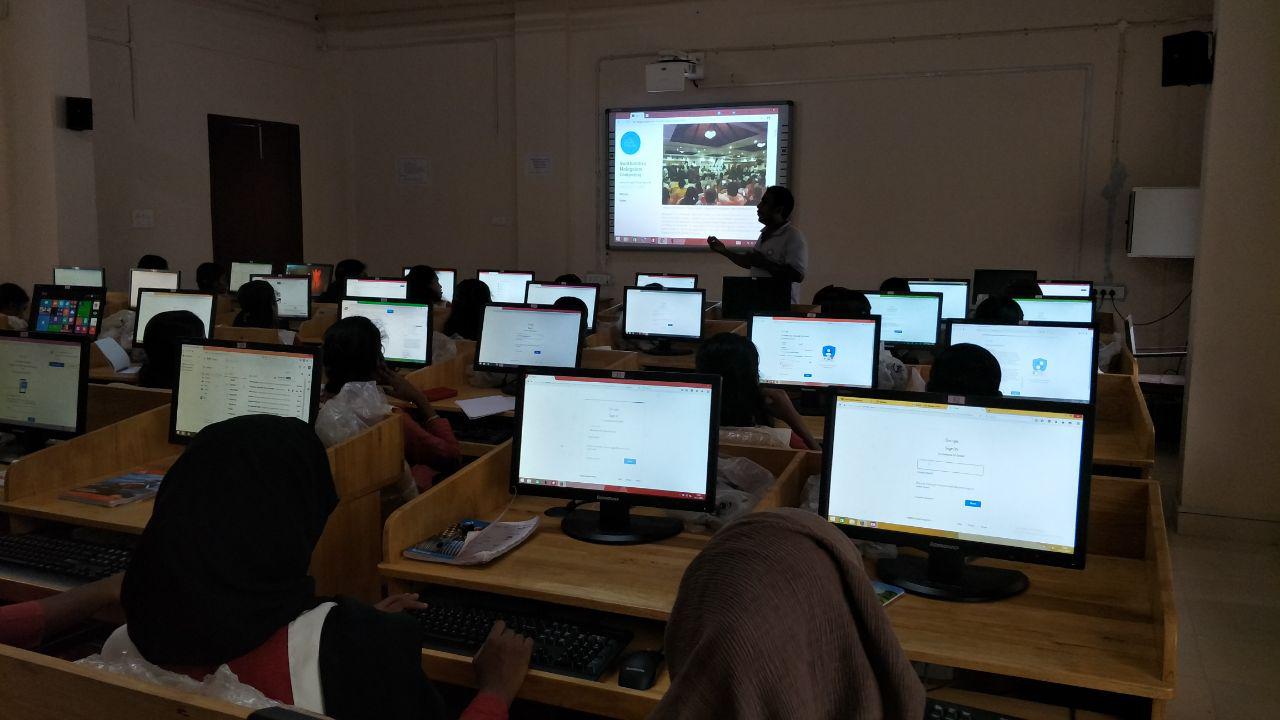 Manoj Karingamadathil conducted a session on Malayalam computing at Krishna Menon Women's College, Kannore. Manoj introduced the students to various aspects of language computing and activities of SMC in general.
Aaron Swartz day celebrations and Trissur OSM Mappathon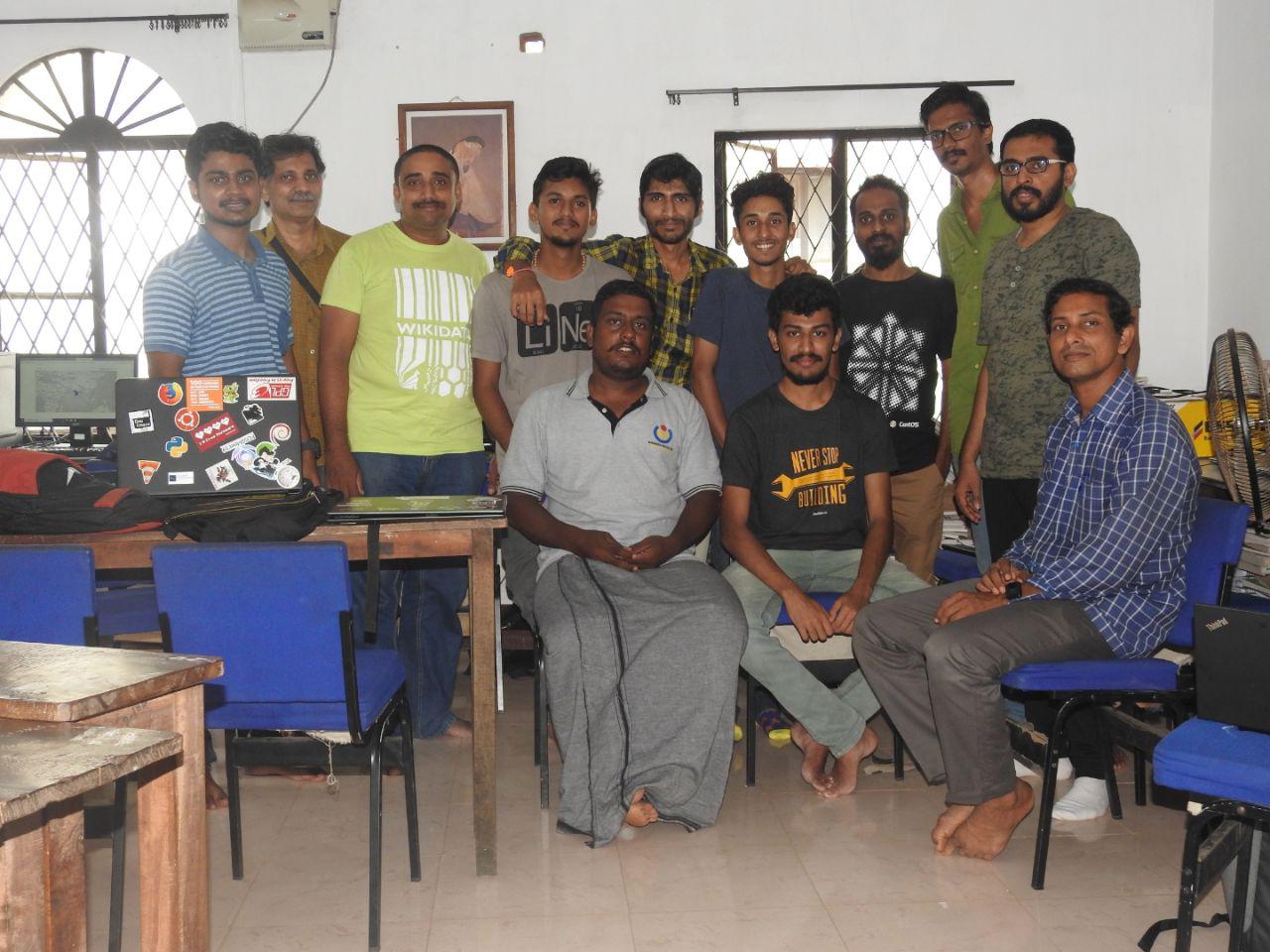 Free Software User Group Trissur celebrated Aaron Swartz Day on November Ninth at PG center. In his memory, Community meetup were conducted. OSM community of Kerala with FSUG initiated a  Mapathon on the same day. Ambady Anand S, Manoj Karingamadathil, Ranjith Siji, Subin Siby, Harish Karumuthil, Athul Raj, Rachna RJ, Joseph ND, Ranjith Panikkal, Reon James, Shyam G Krishnan, Adithyan PK and Akhil Varkey were present. Naveen Francis and Muzirian remotely collaborated as well.
Workshop on Wikipedia article publishing and editing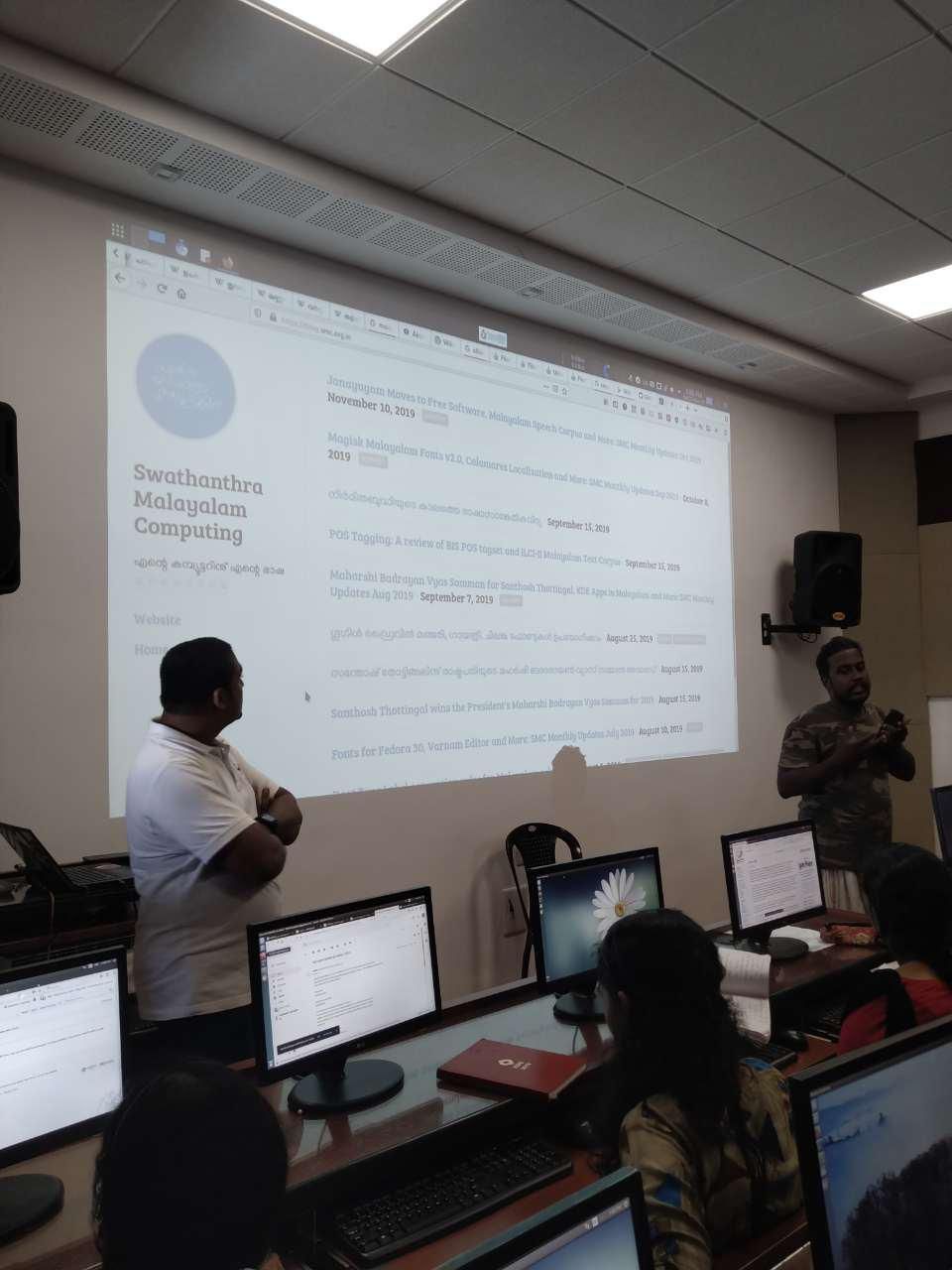 Vimala College, Trissur conducted a workshop on Wikipedia article editing and publishing. The event held at Noam Chomsky Convergence Center were organized by Saranya. Ranjith Siji, Subin Siby, Manoj Karingamadathil took sessions.
Upcoming Events
KDE Translathon
SMC in assosiation with various free software user groups are going to conduct a KDE Translathon (localization) event on 14th December. This program is conducted as a one day event at Thrissur and Ernamkulam in parellel. For more details visit KDE localization page of SMC Wiki.