Malayalam Morphological Analyzer based Spellchecker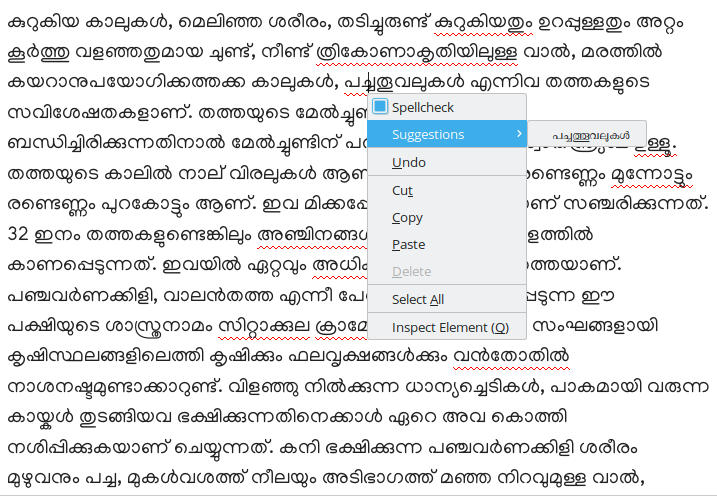 Based on the spellchecker plan we discussed on July, 2018, a spellchecker for Malayalam using Malayalam morphological analyzer is under active development. Santhosh Thottingal, who maintains the project, had published blog post detailing Spellchecker development. Source code and conversations can be found on our Project Page.
Updated Manjari font
Manjari, Malayalam font version 1.6 released. Changelog and other details can be found here.
Install Manjari on Android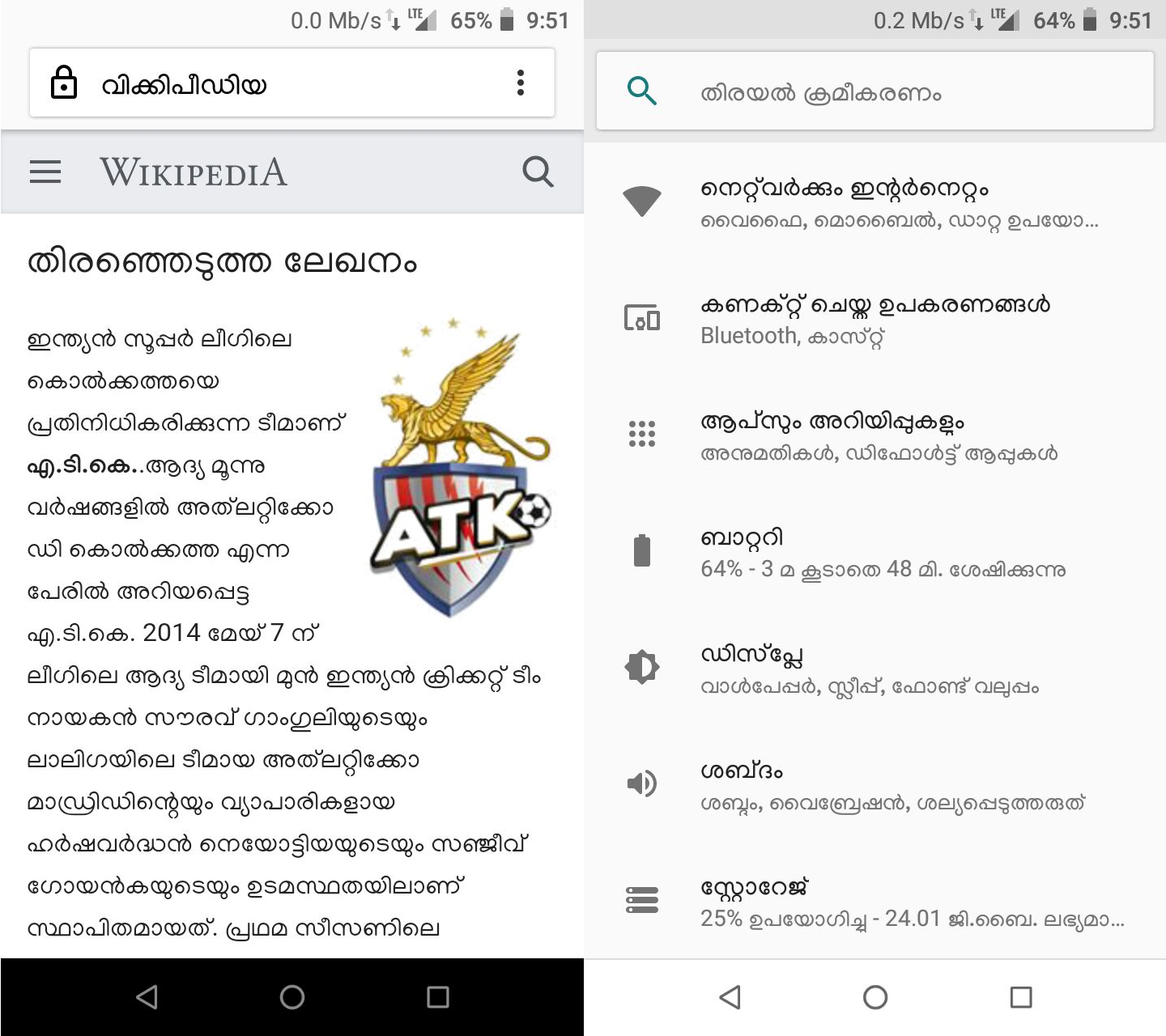 Jishnu Mohan packed a Magisk module to install and use Manjari font on Android devices.
To install Manjari on Android, Install Magisk, Then open Magisk Manager, go to Downloads and search for Manjari. Download and install Manjari.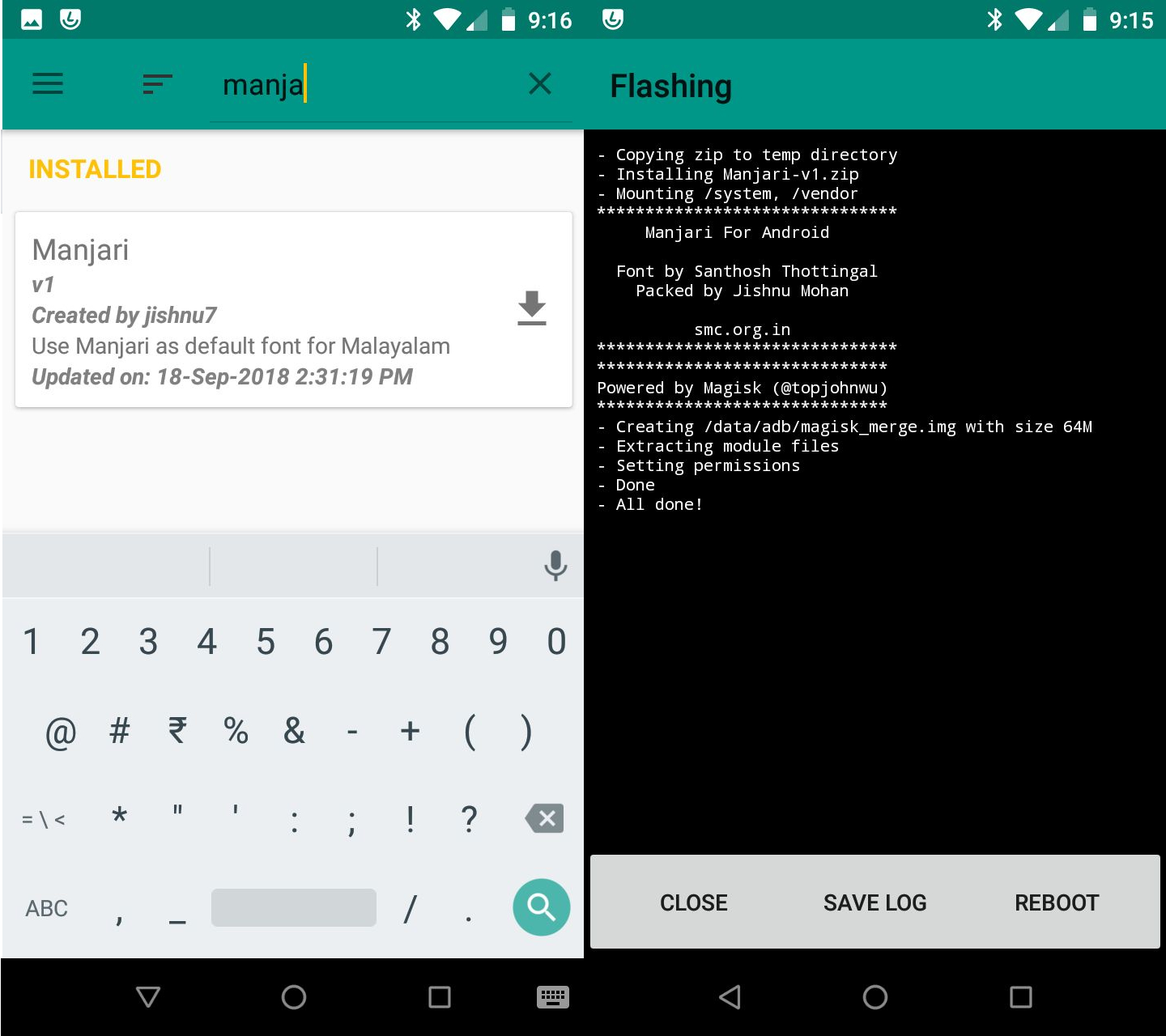 Malayalam Phonetic Analyser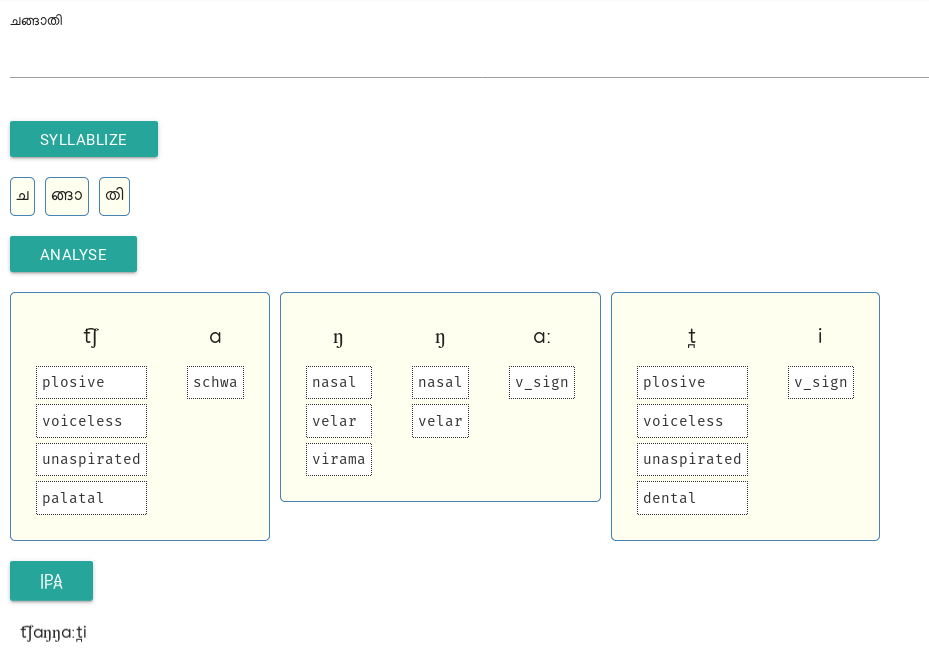 Kavya Manohar has been working on a Finite State Transducer based phonetic analyser for Malayalam. On a recent update a web UI for the same is available for testing. It analyses single Malayalam words and displays IPA and phonetic details. Command line interface and python api were already available. Source code and conversations can be found on project page.
In News:
The Malayalam and Tamil Root Zone Label Generation Rules for International Domain names have been released for public comments. See the announcement from ICANN. Comments on the proposal for the Malayalam Script Label Generation Rules for the Root Zone can be submitted at the feedback form till Nov 7 2018.
Microsoft releases Indian language 'Speech Corpus' for researchers. See the news here.